Initial production data can now predict the future of your well
SIX

years of production forecasted using parameters obtained from the

first 60 days of the well's life!
Revo will be presenting URTeC paper 3723724 "Production Analysis and Production Forecasting in Unconventional Reservoir Using Initial Production Data" on Monday, June 20th at 2:40 PM in the Exhibition Hall – Section C. Learn how to obtain EUR, system permeability, average fracture half-length, and number of fractures from initial production data!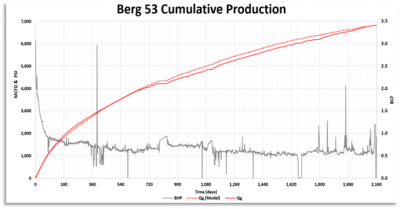 To download the full paper and enter to win a Samsung Galaxy Tablet as part of Revo's URTeC 2022 giveaway, please enter your name and email address below.