Revo has designed industry leading hardware to deliver accurate production measurement, and to minimize downtime and decision-making. Our automated well test packages provide not only improved separation efficiency but also reduced HSE exposure.
Next Generation Digital Flow Testing System
Revo's automated well testing system provides the highest quality data, while also reducing oil lost to disposal, methane emissions, and safety risks on location
Automated Well Testing Brochure
To download the Revo's Automated Well Testing Brochure, enter your name and email below for access: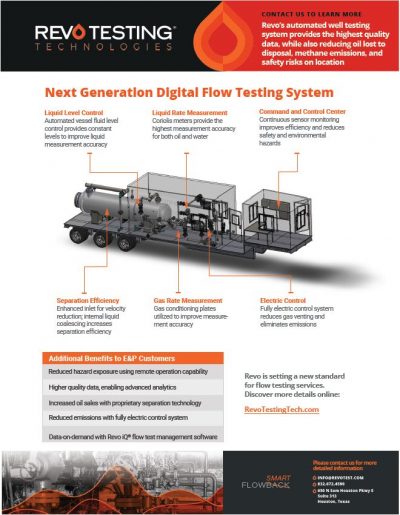 Automated Well Testing Package
1440 PSI Four Phase Separator, Sour Service

Fully Automated Control & Measurement
Reduced Hazard Exposure and Environmental Impact
Improved Separation Efficiency via Proprietary Internals
Data on Demand & Well Site Transparency
Superior Data Quality Acquisition

High Pressure Pipe Skid with Manifold

Engineered for Self-Containment
Integral Pipe

Command Center

Incorporated into the Unit Design

8" 60' Hydraulic Flare Stack

Efficiency Tip and Auto Igniter
Modular Design

Generator Skid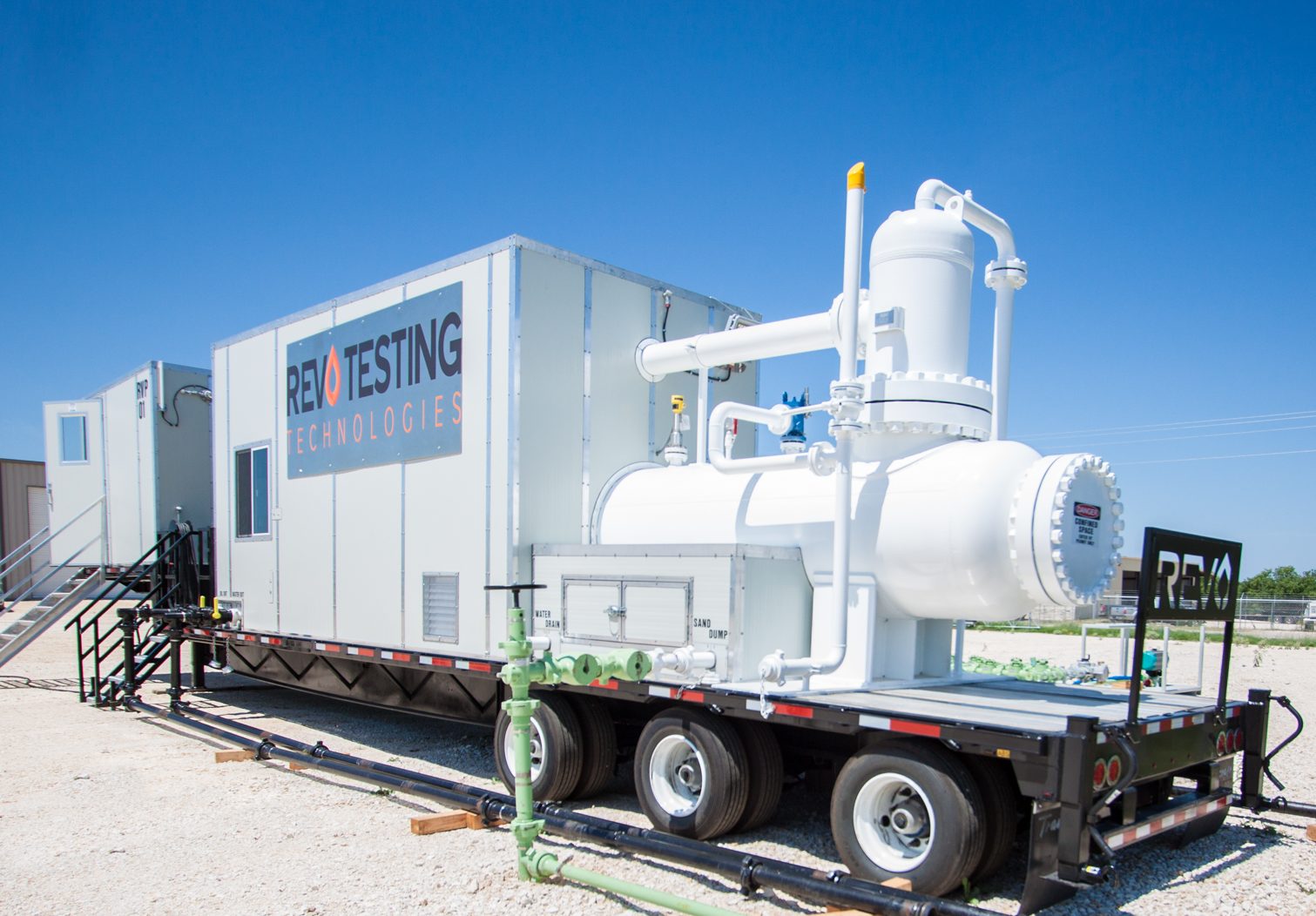 1440 PSI 4-Phase Separator: Improved data acquisition systems for more frequent and higher quality production measurement
Field Operations/Production Consultant
For operations without equipment needs, Revo can provide specially trained well test field personnel to all US basins. Our personnel can be on location to ensure proper equipment operation and measurement to improve test data quality.
Consultative pre-job design and planning
Onsite supervision and technical support of flowback & well test operations in the following areas:

Drillout & solids management
Pad well completions
High pressure/high temperature & high rate/high volume flow test
Extended production thru facilities

Ensure operations are carried out with the best oilfield practices and in accordance with company standards
Verify data measurement accuracy and quality necessary for diagnostic analysis
Daily operational progress updates and clear communication with key stakeholders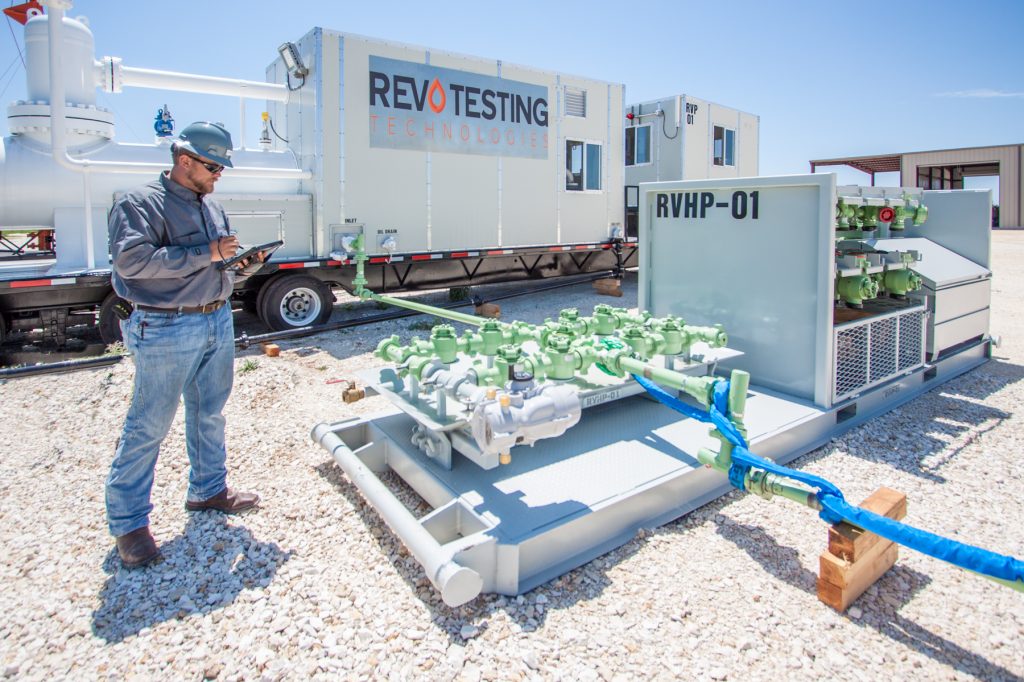 Experienced Well Test Consultant: Ensures safe operations and accurate measurements needed for well test management
Automated Well Testing Brochure
To download the Revo's Automated Well Testing Brochure, enter your name and email below for access: